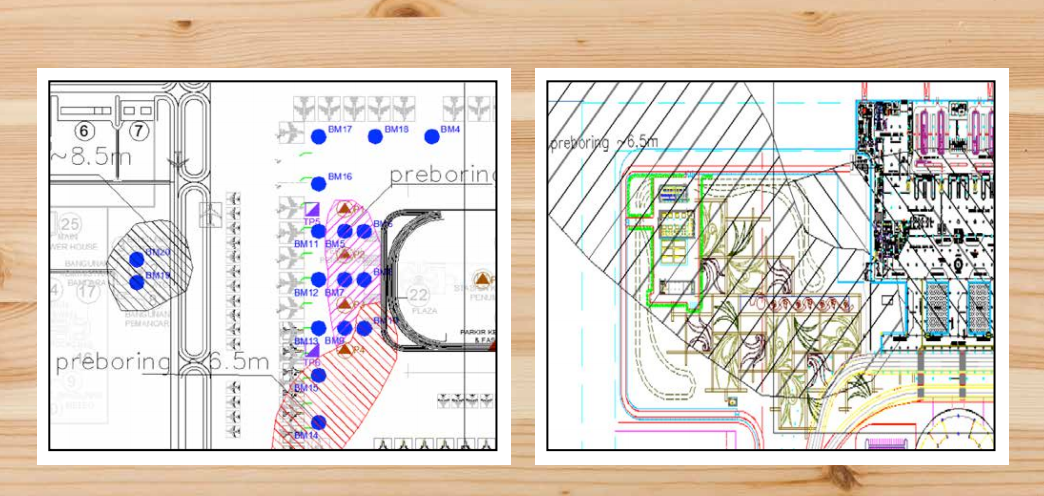 A. Complexity Condition
The airport is located in an untrodden area so that the wind load conditions is calculated precisely. Pre-boring for 50% of the foundation is needed, because there are "lens" (pseudohard layers) on the land area.
B. Spatial and Exclusive
Roof structure system is made using megaspan framework and space frame construction.
Siphonic System. A system needed to distribute the rainwater from the rooftop that has wide exposition dan irregular roof form.
Baggage Handling System. A system helping up to five million passenger a year.
X Ray. The airport security system is also supported with X-ray Multiview.
Mep System
Precise Air Conditioner on the control room
Transformater uses dry cell system
C. Iconic & Monumental
Architecture. The roof system which is the focal point of an airport design, uses megaspan framework and membrane materials.
Interior. The use of aesthetic elements adopted West Java local wisdom, especially Majalengka area.
English